The Laughably Simple Way To Get Women To Invite Themselves Over To Your Place...Even If You've Never Met Them Before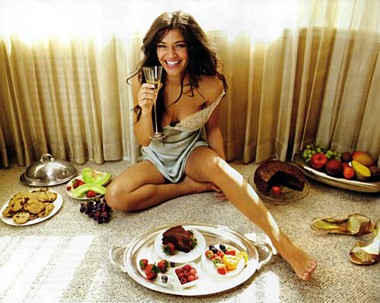 From The Desk Of: Scot McKay
<!>

Subject: The "Nuclear Weapon" For Creating Explosive Attraction
Instinctively you already know that if you could cook a sexy woman dinner she'd find you irresistibly attractive.
And maybe you've tried in the past to do this...but things went horribly wrong somehow.
Either the evening was awkward--or worse--she left after all of your hard work never to be heard from again.
The truth is that there's more to cooking for your date than just making dinner.
It's got to be the perfect evening in every way. Get any of the key details wrong, and the entire night could be a wasted effort.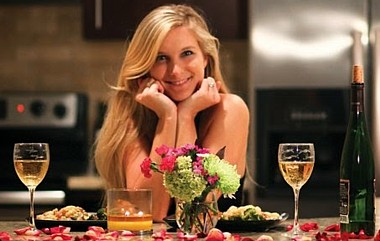 But fortunately, getting it right isn't nearly as difficult as you might think. In fact, it can be disarmingly easy...if you know the secret.
Think of it... What if you could easily, effectively and inexpensively plan and host the most incredible evening she's ever experienced...right there in your own home?
Best of all, it would be masterfully orchestrated by YOU!
You would instantly distance you from every other man on the planet in the eyes of women everywhere.
Master just the first few easy steps and you'll even get women to come to your home for dinner on the very first date, as I did...more times than I can count.
So How Do You Make It Happen, Already?
My name is Scot McKay, expert dating coach and founder of X & Y Communications. For years I've been fascinated by how powerful cooking for a woman can be, but have never found a complete guide to getting it right.
It's time for those of us who want to cook for a date--but aren't exactly culinary geniuses--to have the ultimate blueprint for getting the job done. That's exactly what my book Cook For Your Date is.
In it, you'll discover simple yet powerful ways to make a great dinner date happen in your own home.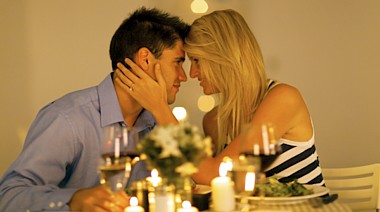 But I didn't stop there. I'll let you in on downright ninja strategies that go far beyond the dinner itself.
I'll show you how to master the details and supercharge the attraction your dinner guest is feeling for you.
You'll also get a step-by-step plan for making the whole evening happen, from inviting your date to dinner all the way through what to do after dessert.
Whether you're planning a first date or have been married for 50 years, you are sure to gain an exciting, life-enriching boost from Cook For Your Date.

Since there's never been any book like this ever before, let me show you what I mean. Here are just a few of the many revolutionary secrets I have in store for you:
How to extend a dinner invitation that GETS ACCEPTED...even if your date has NEVER BEEN TO YOUR HOME BEFORE.


As a man, discover concrete, objective ways a you can demonstrate IRRESISTABLE MASCULINITY through cooking for your date, thereby SUPERCHARGING her ATTRACTION for you.


Get her to shift FEMININE CHARM into high gear while you are cooking for her...all the better to DRIVE EACH OTHER CRAZY in the best way possible!


Unlock the secrets to a MAGICAL EVENING of COOKING TOGETHER ...guaranteed to take your relationship to the NEXT LEVEL. Do this right and it will seem more like BLOWING UP THE CHEMISTRY LAB than cooking dinner!


Why learning to cook for a date gives you an UNFAIR ADVANTAGE in the online dating world that leaves those who can't IN THE DUST. Get STEP-BY-STEP instructions on how to get MORE ATTENTION and MORE DATES.


How to shop in order to maximize your dinner's success. Learn crucial tricks to this all-important (but often overlooked) step that will make dinner the GREATEST EVER, while still being COST-EFFECTIVE. This knowledge alone will more than cover the cost of the book--maybe the VERY FIRST time you use it.


Three secrets to transforming simple, everyday dishes into EXOTIC MASTERPIECES that will FLABBERGAST your date. When you realize how SIMPLE these are, you'll never eat boring, average meals again...even when you COOK FOR YOURSELF!


The "SEVEN DEADLY SINS" that must NEVER, EVER be committed when preparing your menu. Fail to pay attention to ANY ONE of these and your evening is at risk...yet ALMOST EVERYONE OVERLOOKS ALL OF THEM. Never unwittingly SABOTAGE your evening ever again.


A complete guide to preparing your home or apartment ahead of time. Follow these SPECIFIC and perhaps SURPRISING steps and you can't go wrong.


What to do when your date arrives, during dinner and especially right after dinner to inspire ATTRACTION. Pay careful attention to these simple tips and eliminate any risk of blowing it.


Learn the short-cut to selecting the PERFECT WINE (and other beverages) in order to ensure a great evening. We toured California vineyards sampling great potential dinner date wines, and got RECOMMENDATIONS FROM EXPERTS.


An entire section of delicious RECIPES--each PERFECT for a dinner date--that even a chimpanzee could get right. What's more, most are specially designed to be INEXPENSIVE yet IMPRESSIVE. Even if you are a TOTAL NOVICE in the kitchen, you can amaze your date with everything from appetizers to dessert. You'll even get ideas for how to match recipes together to form a complete menu.


A wealth of DYNAMITE IDEAS and SECRETS that are SO SUBTLE you are guaranteed to have never considered them. Yet, paying attention to these details all but assures your evening will be VIRTUALLY TROUBLE-FREE and UNFORGETTABLE.


A foolproof way to make the FIRST KISS HAPPEN after dinner (if it hasn't happened before). If you follow the plan and FAIL, you probably ought to CHECK YOUR PULSE!
By now, I'm sure you are every bit as excited about Cook For Your Date as I am.

Get your very own copy of this groundbreaking book for $27 and start enjoying the kind of romantic evenings that most people think only happen in the movies.

We use highly-respected BlueSnap.com for secure, efficient order fulfillment, and you'll be able to download instantly upon confirmed purchase. You can be reading Cook For Your Date within minutes from now.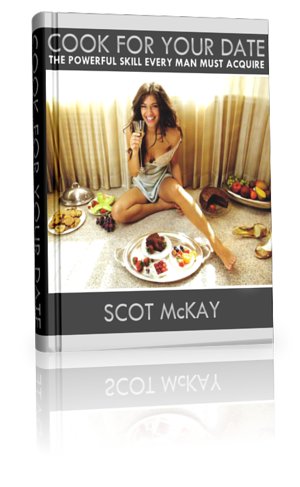 Download Cook For Your Date Now
$27
Using Any Major Credit Card Or Paypal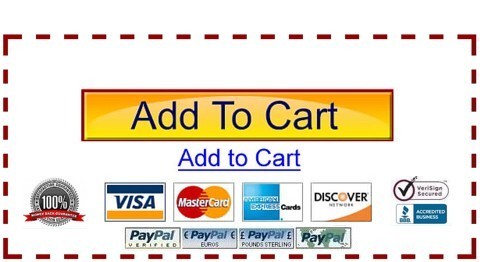 Find an 8.5 x 11 coil-bound paperback version for
easy kitchen reference here. We ship worldwide.
Are you kidding me? You can't even take a date out to dinner a single time for under thirty bucks.
Nonetheless, I'm going to share with you all of the secrets (and I do mean all of them) to hosting a first-class evening with a beautiful, sexy and interested woman in your own home.
You may never have to spend big bucks on fancy restaurants ever again...all the while getting the kind of wildly successful results in your dating life that you've always fantasized about.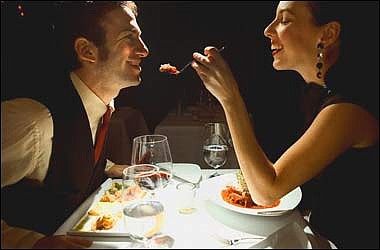 Finally, the best-kept secret among those with happy, fulfilling dating lives is exposed. Cook For Your Date is a truly powerful book, and from the very first page I'm sure you will agree.

If for some reason you do not, every copy of Cook For Your Date comes with an ironclad:




Unconditional 365 Day Money-Back Guarantee


If after a full year Cook For Your Date doesn't open up an incredible new dimension to your dating life, I will personally issue you a full refund with no questions asked.

There's zero risk, so you really can't lose.

Even if you email me on the 365th day, I'll still refund your money if you aren't fully satisfied. That's how sure I am you'll wish you had this book a long time ago.

But I didn't stop there. Just to make sure this is the most complete package possible, I've included four special bonuses:



BONUS #1--Romantic Recipes
--by Nora Maskuri

This is a special gift I've earmarked exclusively for readers of Cook For Your Date.

Inside you'll discover even more silver bullets for cooking unbelievable romantic meals from one of my new friends.

Nora Maskuri has really made a name for herself by knowing how to bring together amazing expert-level ideas when it comes to cooking. And this book definitely does not disappoint. It will help you take cooking for your date to a whole new level by giving you advanced ideas for cooking the kind of truly amazing dinners that will blow women away.

What's more, Nora gives you the opportunity in the book to get yet another free e-book with three hundred (count 'em) more ideas in it. Everything from the classic to the exotic is in there.

Given everything included here, you'll never run out of options when it comes to cooking for your date.





BONUS #2--Scot And Emily McKay's "Rapid Fire" Audio Program

Emily and I recently recorded seventy-two audio dating tips, all in rapid-fire succession. So what better name for this fast-paced program than "Rapid Fire"?

We'd tell you to keep a pencil and paper handy, but the information keeps coming at you way too fast for that. A full six dozen segments covering just about every dating issue or scenario you can think of are included.

What's most unique about this program however, besides the lightning-round pace of it, is the simple elegance of getting both the male and female perspective on every topic. Nowhere else have you ever heard so many dating subjects covered this completely.





BONUS #3-- Make Women Laugh (Intro Version) --by Martin Merrill

Martin Merrill has done a phenomenal job of not only covering what it is that makes women laugh, but of breaking down how you can become a master at it. Although not too much of a slouch at the whole craft to begin with, I promise you I was funnier within ten minutes after picking this book up.

Just for my own strategic purposes, I didn't tell Emily I was reading Make Women Laugh. I wanted to know for myself whether the book really did make a difference. It most certainly did--from day one--and so I hereby give it my most enthusiastic (and hilarious) recommendation.

This 21-page excerpt is packed with information and serves as a terrific introduction to the 200+ page book, which you can learn more about at www.deservewhatyouwant.com/laugh.





BONUS #4--Monthly Membership: Power Sessions For Men (Optional)

Power Sessions For Men transcends mere tips, tricks and tactics and positions you to be a man who deserves the very highest echelon of women.

If you are among the majority of men who would rather have one amazing woman to build a life with than an endless string of one-night stands, this is for you. Every month you'll get audios and videos on advanced strategies with women sent directly to your inbox. Plus, you'll be able to ask me your questions via e-mail, expecting answers directly from me in 24 hours or less.

With your order, you'll have the opportunity to join the elite Power Sessions For Men inner circle, and we won't bill you until the end of the first month. Subsequent monthly programs are $27 each. As you would expect, Power Sessions For Men comes with an unconditional 365-day warranty and you can easily cancel at any time.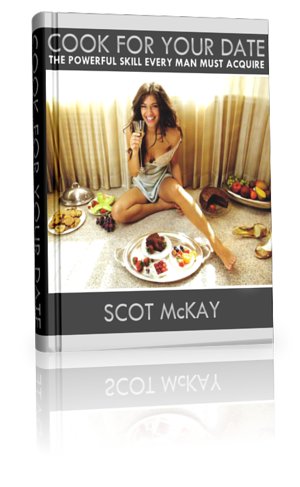 Download Cook For Your Date Now
$27
Using Any Major Credit Card Or Paypal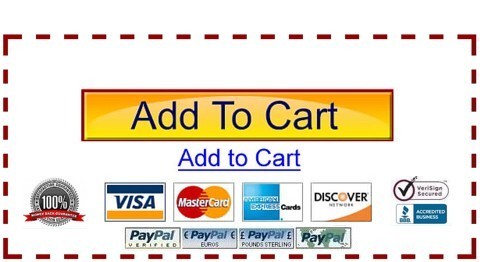 Find an 8.5 x 11 coil-bound paperback version for
easy kitchen reference here. We ship worldwide.

Cooking for a great woman has become one of my favorite things to do, and one of the most fulfilling. I want you to share the same type of great experiences in your own life...with terrific success.

Get Cook For Your Date and get caught up on all the perfect dinners for two you've been missing out on...along with all the great life rewards that come with it.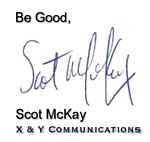 P.S. Cook For Your Date is the only book ever written on how to design the perfect romantic evening at home. This means reading it immediately makes you more of an expert on the topic than anyone she's ever met...guaranteed!
"If you're already good with women, listening to what my friend has to say JUST ONCE will improve your game significantly."

--David DeAngelo (DoubleYourDating)

"I'm reading the Cook For Your Date e-book. Terrific. Well-written. Finally, a book that gets to the point, is practical and has advice I can put to use immmediately. Great job."

--Doug (Houston, TX)

"I just finished reading through "Cook for your Date". Great stuff, especially as I'm looking to improve both my cooking and dating skill set. You really provide about three times the average "bang for your buck" on your e-books."

--Joe (Boston, MA)

"You've really helped me. If I ever see you walking down the street I'll throw money at you I promise! Thanks again Scot!"

--Louie (Coral Gables, FL)